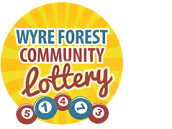 You can win great prizes and support us by buying tickets in Wyre Forest Community Lottery!
We need your help so we can continue to offer and even expand our service! Equipment is costly but being able to offer free equipment to volunteers will put more people on the streets collecting litter and through education, we hope we can reduce litter being dropped by the next generation.
Thank you for your support and good luck!
https://www.wyreforestcommunitylottery.co.uk/support/the-pickup-artists